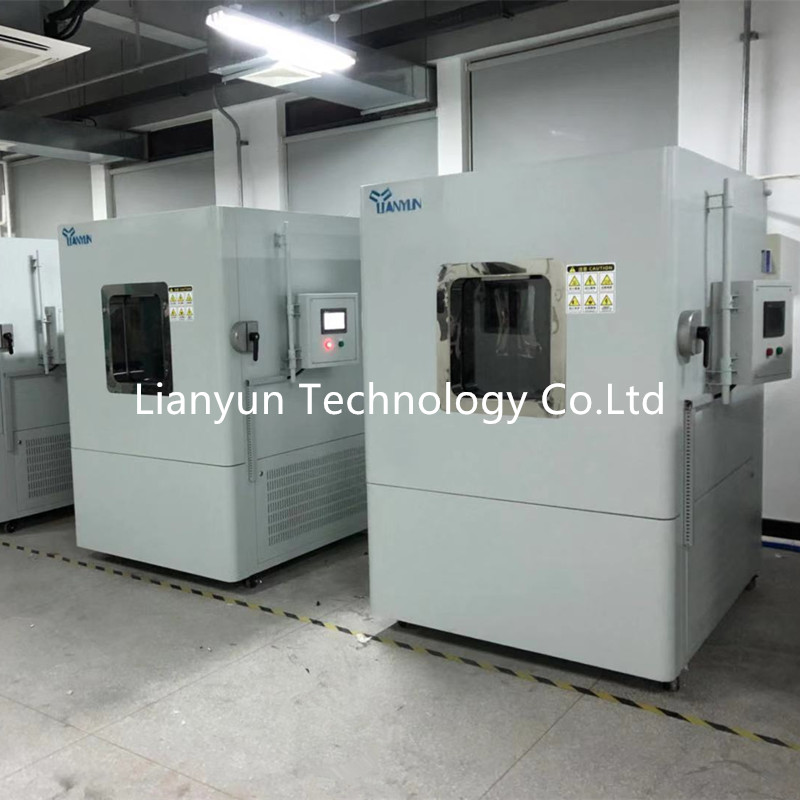 Formaldehyde Emission Test Chamber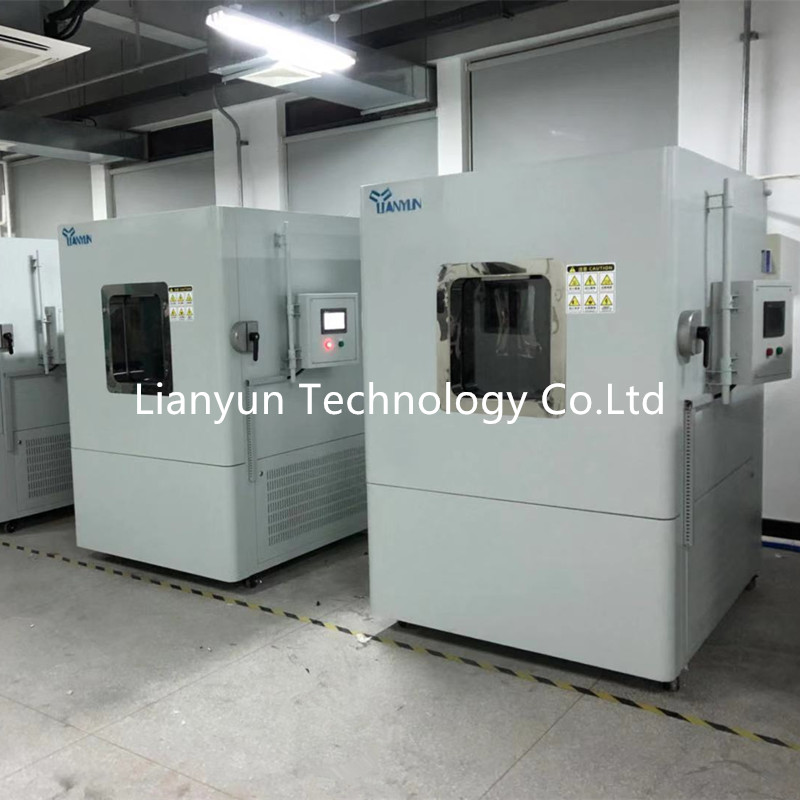 International Standards
GB18580-2001 "Formaldehyde emission in wood-based panel and relevant products"
GB18584-2001 "Limit to harmful substances of interior decoration materials wood furniture"
GB18587-2001 "Release limits to harmful substances of interior decoration materials carpets, carpet linings and carpet adhesives"
ASTM D6007-02 "Standard test method of small size environmental test chamber for formaldehyde concentration in wood VOC Emission Chamber for Automotive Interior products release gas"
EN717-1 "Environmental test chamber for wood-based panel formaldehyde emission"
EN13419-1 "Environmental test chamber for VOCs released from construction products – Part one method for release test of environmental test chamber"
HJ 571-2010 "Technical requirement for environmental labeling products – wood based panels and finished products"
HJ566-2010 "Technical requirement for environmental labeling products – wooden toys"
Upholstered Furniture Limits of Harmful Substances from Sofa (Exposure Draft) and Climate Chamber for Detection of Volatile Organic Compounds in Furniture (Exposure Draft).
LY/T 1980-2011 Determination Device of the Emission of Volatile Organic Compounds and Formaldehyde
LY/T 1981-2011 Testing Apparatus for Formaldehyde Emission by the Gas Analysis Method.
LY/T 1982-2011 Large Chamber for Formaldehyde Emission of Wood-based Panels and Its Products.
Model: Formaldehyde Emission Chamber
LY1001-N02
LY1001-N1
Nominal Volume (L)
225(1±2%)
1000(1±2%)
Internal Dimension
(mm)
W
550
850
D
600
1080
H
680
1100
External Dimension★
(mm)
W
1100
1460
D
796
1285
H
1520
1572
Character
Temperature Range
15~30 ℃
Humidity Range
35~70 % RH
Temperature Deviation
≤ ±0.5 ℃
Humidity Deviation
≤ ± 2% RH
Temperature Uniformity
≤±0.8 ℃
Humidity Uniformity
≤ ±2 % RH
Temperature Fluctuation
≤ ±0.5 ℃
Humidity Fluctuation
≤ ±2 % RH
Air Exchange Rate
0~1.5 t/h
Sealing
Cabin Air Leakage Rate <5% × Gas Supply Rate or 1kPa Overpressure, Gas Leakage Less ThanCapacity * 1 ‰ m³/ min
Central Wind Speed
0.1~1.0 m/s(Continuously Adjustable)
Relative Positive Pressure
10±5 Pa
Rate of Recovery
>90 %
Background Concentration
Methanol:≤0.006 mg/m3
Temperature Control Method
Indirect Temperature Control Method of Water Circulation
Humidity Control Method
Dry Gas and Moisture Ratio Two-way Adjustment Method
Material
Shell
Q235A Cold Rolled Steel 1.5mm,Surface Electrostatic Spraying,White
Inner Cabin
SUS304 Mirror Stainless Steel 1.5mm(8k Mirror)
Thermal Insulation
Polyurethane Foam+XPS
Sealing
Silicon Gel(Food Grade)、PTFE
Operation
Monitor
7-inch Color Touch Screen,Resolution 800×480,Remote Connection (optional)
Automatic Recording of Items
Temperature, Humidity, Pressure (optional), Flow Rate (optional), Running Time, Fault Record
Control Method
Temperature Control: Proportional, Integral, Differential (P.I.D); System Control:PLC+HMI
Resolution
Temperature:0.1 ℃;Humidity:0.1 % RH
Communication Interface
USB-A,1 pcs;  USB-B,1 pcs;  RS232,1 pcs;  RS485,1 pcs;  RJ-45 1 pcs(Optional)
Storage and Recording Function
RAM;U Disk;SD Card
Hydration Water Quality, Cycle
Distilled Water;>30 Days(Continuous Operation)
Power
AC380(1±10%)V   (50±0.5)Hz  Three-phase Four-wire+Ground Wire Protection
Installed Capacity(Kw)
2.5
3
Weight(Kg)
280
320
Noise(dB)
≤60 dB
System Protection
High and Low Voltage Protection, Over-current Protection of Refrigeration System; Over Temperature Protection; Motor Over-current Protection; Water Shortage Protection; Power Supply Phase Loss, Phase Sequence Protection, etc.
Technical Specification
Small Temperature Difference Water Bath Temperature Control Technology
Dry Moisture Ratio Patented humidity Control Technology
Two-way Adjustment of Fast Balance Humidity
Temperature and humidity PID automatic balance
Automatic Recording of Pressure and Flow
Automatic Data Transfer, Permanent Storage
Modular Design and Easy Maintenance
Environmental Indicators
Energy-saving Design, Green and Environmental Protection
Operating Power as Low as 1.5kw
Noise is Less Than 60 Decibels